"Weighted blankets are too hot and uncomfortable." "I sweat all night with them." "They are just not for me." These are some of the most common complaints we hear from weighted blanket users. We agree. Most weighted blankets are just too hot. Until now.

Introducing Tuc Cool. A new cooling weighted blanket like no other.
First, let's look at why old-fashioned weighted blankets are so hot and uncomfortable to sleep under. Weighted blankets are known to trap heat throughout the night, due to their limited design and materials used for adding the weight.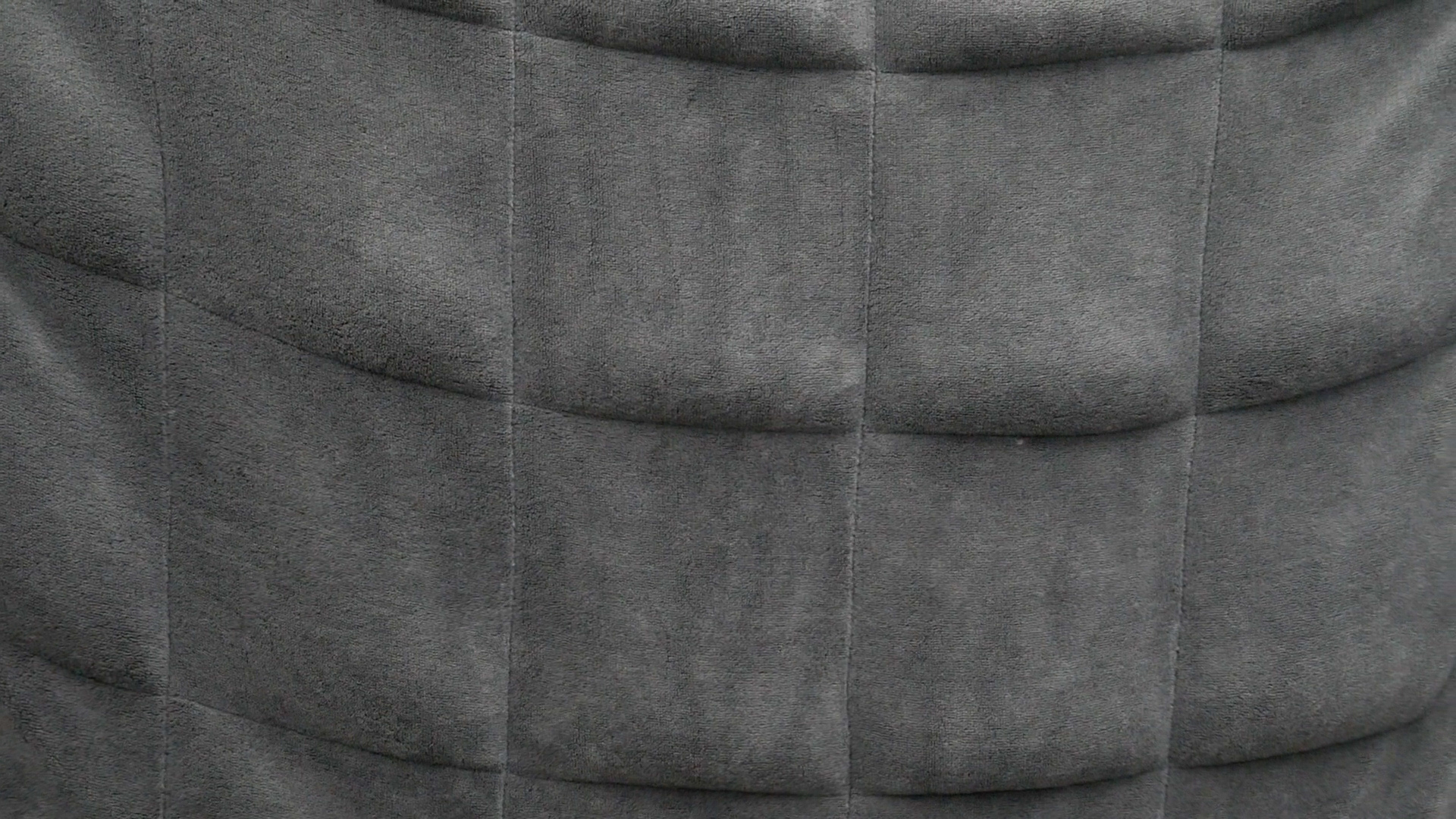 Traditionally, weighted blankets are crudely constructed by sewing pockets of glass beads or plastic pellets into fabric squares and stitching them together. Most of these bulky weighted monstrosities get covered by a thick, heavy duvet cover, which adds extra layers of fabric to an already moisture trapping mess of unevenly distributed beads. And even yuckier, some weighted blankets add poly-filler to keep the beads in place, retaining even more heat. Blankets with beads are thick, heavy, and cumbersome. All this results in restless and lower quality sleep, making users hot, sticky, and uncomfortable.So, how do you get the comfort of a weighted blanket and not wake up in a sweat of trapped body heat? Seems impossible until now.

Introducing Tuc Cool, the most breathable, moisture-wicking, thinnest, coolest weighted blanket out there. Tuc Cool has no pellets or beads, duvet covers, zippers, or ties. Tuc Cool is allowing hot sleepers everywhere to continue to experience the many benefits of using a weighted blanket, without being forced to sleep uncomfortably hot.So, prepare yourself for the new generation of weighted blankets and a brand new experience. Even if you currently use a weighted blanket with beads, we challenge you to give Tuc Cool a try. Dump your old, weighted blanket and come into the future with Tuc. Tuc Cool uses a patent pending revolutionary design to overcome the heat problem.
Here at Tuc Blanket, we developed a very thin, flexible weighted sheet of a special elastomer and put it between two pieces of luxurious fabric. Tuc Weighted Blanket is an ultra-thin, quiet, washable blanket. Tuc's inner core (instead of beads or pellets) is a thin and lightweight flexible rubber sheet specially designed with holes to circulate air flow. Genius. The cooling inner core moves and breathes with your body. Gliding effortlessly with your movement and letting air flow through, below and above the core. No one was brave enough to change the design of a weighted blanket until Tuc. Whether you are on the couch or in bed, the Tuc Blanket has been designed to allow airflow through the blanket to keep you comfortable. Tuc Cool has only 2 layers of fabric, the top and the bottom, covering our cooling patent pending core sheet technology, giving you the weight without overheating.
We use two varieties of fabric for our Tuc Cool. Cotton Twill and Minky. Our cooling Cotton Twill fabric is most commonly used to make luxurious bed sheets and light blankets. It's thin and light weight, yet sturdy and strong. We use this fabric as our Tuc Cool extra cool side, making it your perfect cover during summer, in warmer climates, or if you're just always hot. It's chilly to the touch and does not retain body heat. Its benefit is that Tuc's cooling inner core can penetrate the fabric and provide ultra chilled comfort directly to your skin, while wicking away body heat. Our Minky fabric is a very soft, medium weight, low pile fabric, which is especially versatile for blankets. It's sturdy, yet soft and cuddly. Our Minky is cool, but not too cold, for a medium cooling experience. Tuc Cool is highly durable, machine washable, and dryer safe. If you prefer to be cooler while you sleep, the Tuc Cool for you. Cooling core and cooling fabrics team together to maximize your comfort and keep you cool and sweat free.

A key feature of our core sheet technology design is described as "holes" that you can feel throughout your blanket. These were specifically designed into our patent pending innovation. You may feel these holes through the outer fabrics. It's part of what makes our blanket so unique and makes it possible to provide you with an ultra-thin weighted blanket like no other. These holes are there for your comfort.

So, whether you are on the couch or in bed, you can enjoy the benefits of a weighted blanket with the revolutionary new Tuc Cool Blanket. A weighted blanket thoughtfully redesigned with your cooling comfort in mind. It is the most relaxing, cool, and comfortable weighted blanket you will ever experience.
Want to read more? Check out some of our other blogs here.