Tuc Weighted Blanket – The Best Holiday Gift!
We enjoy the holidays in all their hectic glory, and find peace, love, and magic in sharing time and seasonal joy with our closest family and friends. It is a pleasure to share company with those we cherish and create lasting memories together in our hearts and minds. The holiday season is a time of giving and a time of celebrating. It is the perfect time to give the gift of comfort and relaxation to all those who are special in your life.
The Tuc Weighted Blanket is that perfect gift.
It is always so difficult to find the right holiday presents for all the people you love. The folks that make your life better and bring happiness and joy into your world. The people who share in your laughter and smile with you.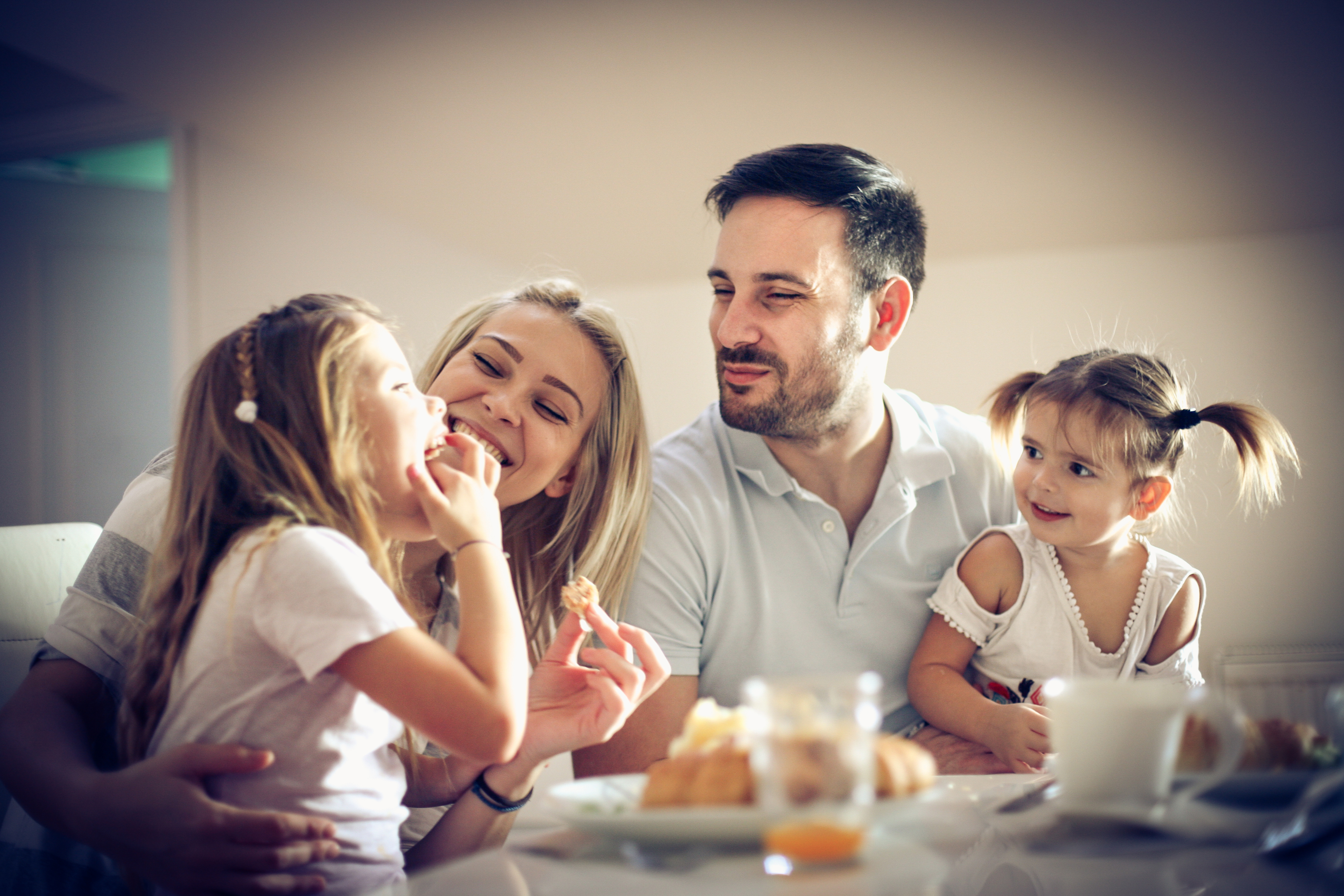 The loved ones you share meals and relax with during down time on evenings and weekends. Show your holiday appreciation by giving the gift of relaxation, your loved ones so desperately deserve. A Tuc Blanket is the best gift for all. Why should you give a Tuc Blanket to your mom, dad, sister, brother, friend, or child? In a nutshell, for the comfort and relaxation each one will feel when they use it. The Tuc Blanket is a top-notch gift, an "I love it" present and "oh you shouldn't have" best ever kind of gift.
Tuc Blanket is weighted bliss at its finest.
Tuc's patented thin, ultra cooling design makes it unique among the many weighted blankets on the market. Tuc Weighted Blanket contains no pellets or beads, which means that your gift recipient will "sleep like a rock all night long" because of Tuc's comfortable thin ultra cooling weight. Let Tuc Blanket be a welcome under the tree present, perfect for lounging while watching a movie on the sofa. The cooling core of a Tuc Blanket will provide even deep pressure, like a hug, across their entire body, for maximum relaxation. Tuc Blanket evenly distributes weight to assure relaxation anywhere and often.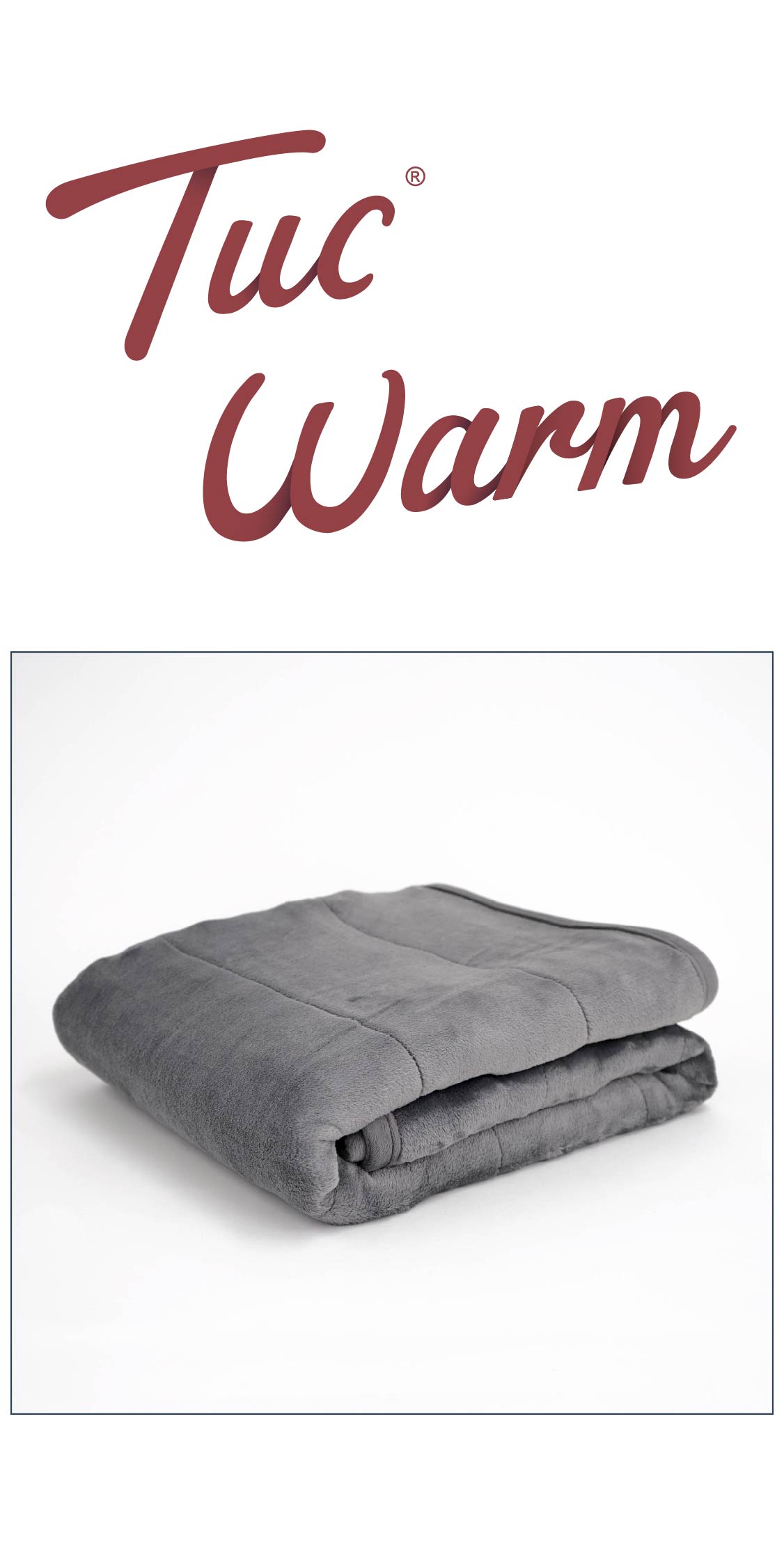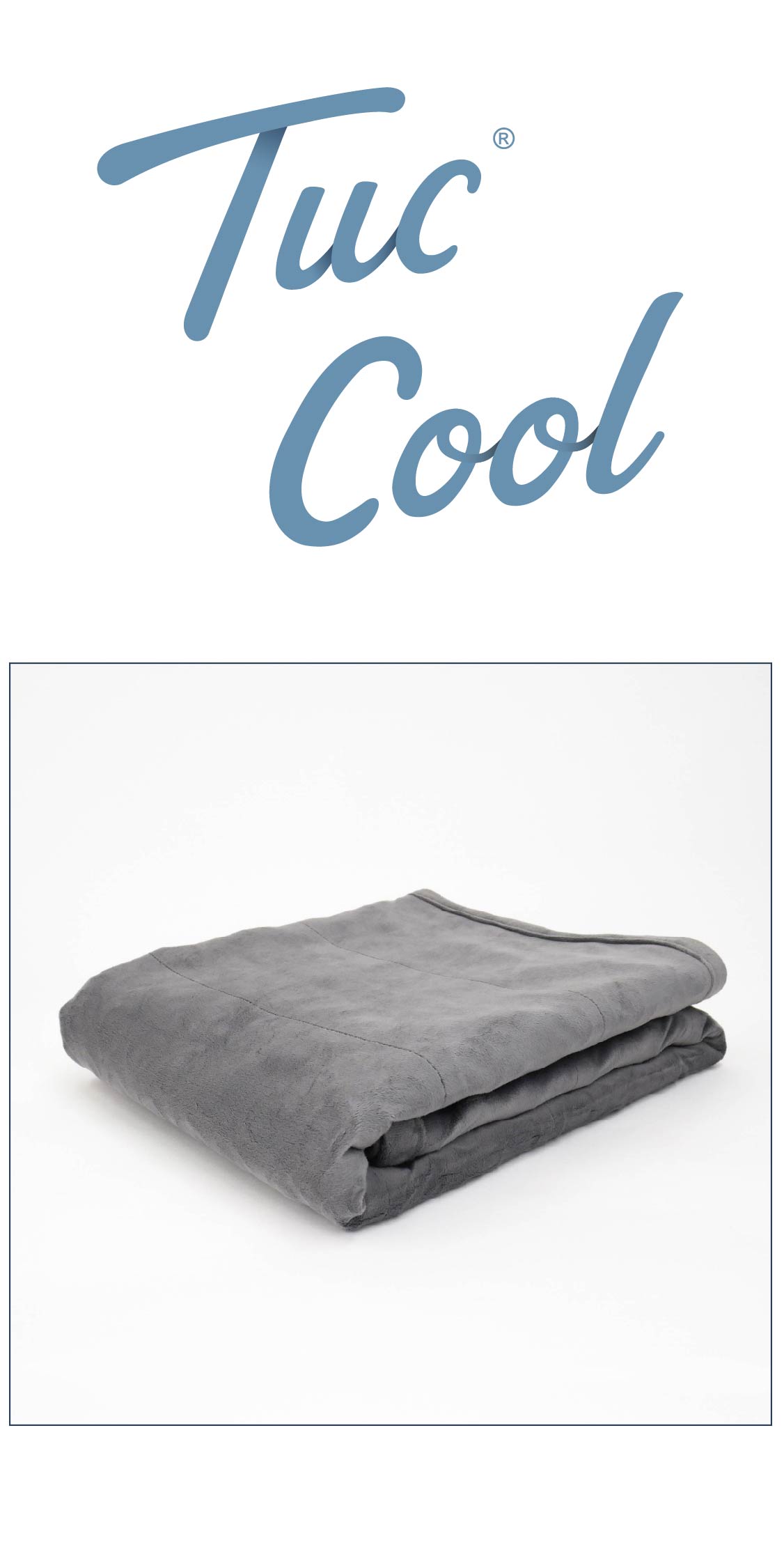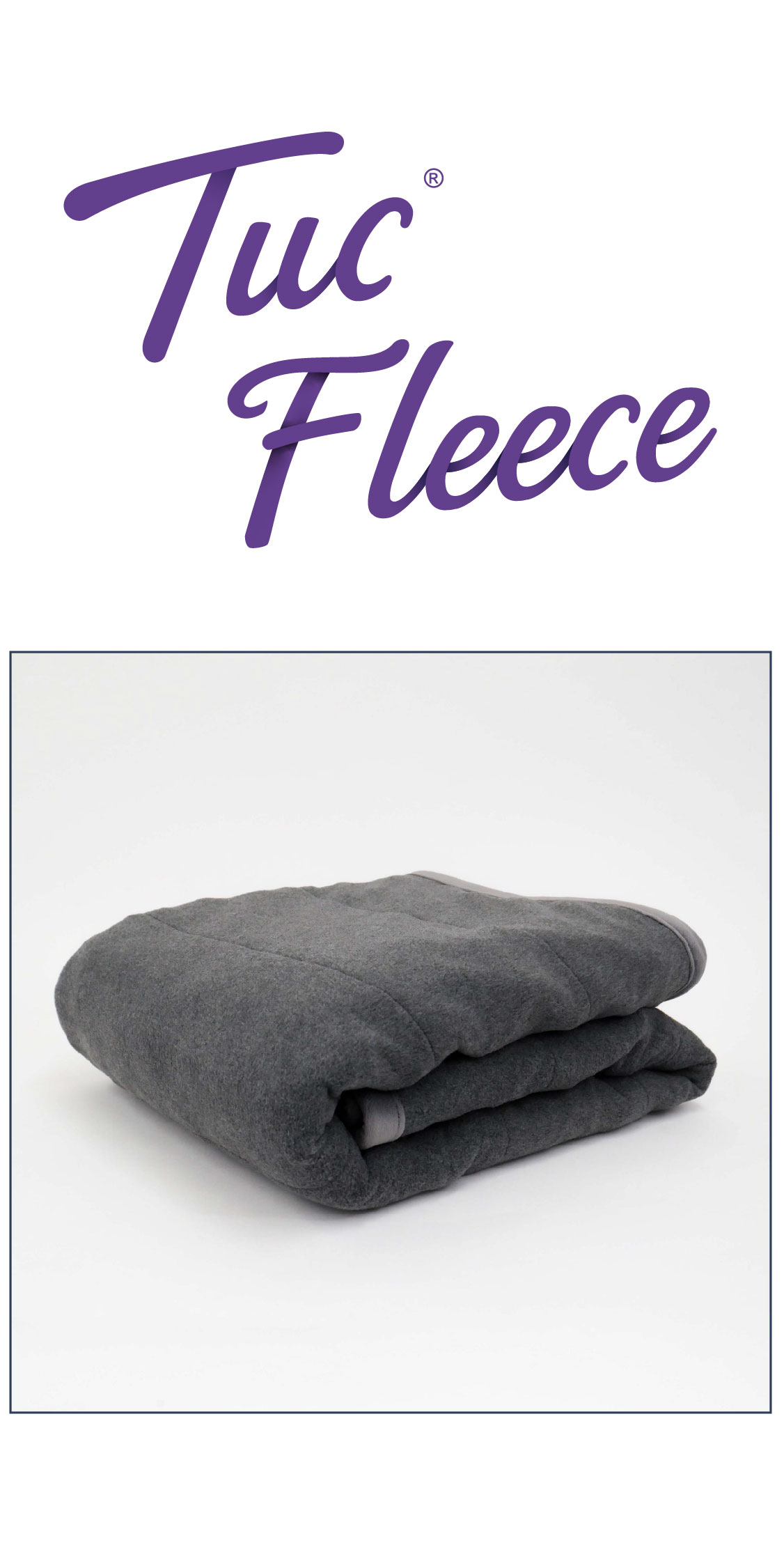 Choose from Tuc Warm, Tuc Cool or Tuc Fleece, depending on the vibe. All our blanket styles have Tuc's thin cooling inner core design and ventilation to help achieve maximum comfort for your special receiver. Tuc Warm is covered with our luxurious Plush Fleece on one side and Soft Minky on the other, to offer comfort in colder conditions. Tuc Cool is covered with our Soft Minky and cool Cotton Twill. Tuc Fleece has a casual and soft Fleece on both sides. Tuc Blanket will provide ultra comfort anytime, day or night, and pamper even the toughest of sleepers.
Tuc Blanket's patented core sheet technology can be washed with no problems.
An added bonus is that Tuc Blanket is machine washable and dryer safe, so it can be washed and dried easily and doesn't need folding or special care. Traditional weighted blankets made with glass beads can damage your washer and are impossible to clean.
Make the Holidays special for the most loved and important people in your life. The people who love you no matter what. Show you care by giving the gift of relaxation and rest. Everyone in your family can benefit from a good night of sleep and a Tuc Weighted Blanket will be the perfect present that will help them achieve a great night's sleep for many nights to come.
Recent Posts
We enjoy the holidays in all their hectic glory, and find peace, love, and magic in sharing time a

When you live in a studio or loft apartment, your space becomes an all-in-one area including the ki

Winter is here for the next few months, along with snow, ice, and a penetrating cold that makes you