Tuc Cool for the summer
Summer and a weighted blanket – "oh no" you say. The two just don't go together! We hear so many weighted blanket users say, "I love the comfort of a weighted blanket, but during hot summer nights I overheat and throw my blanket off in a heap on the floor." "I wish there was a weighted blanket that didn't make me sweaty and overheated." Well now there is!

Introducing Tuc Cool, a cooling weighted blanket like no other! Tuc Cool uses our patented revolutionary design to overcome the heat problem. Tuc is made with a very thin, cool, flexible weighted sheet of a special rubber. Additionally, it has built in ventilation holes to circulate air flow, making it a weighted blanket that provides refreshing comfort, without bulky beads or heat holding pellets. So, banish hot summer nights and let your cares and worries melt under the cooling and luxurious feeling of a Tuc Cool blanket.

Whether you are coming off a sweltering day at the beach or returning from a long day working in the blazing sun, Tuc Cool is the weighted blanket you need for refreshing restful comfort. Cool off after a scorching beach or pool day, in style. Tuc Cool is allowing hot sleepers everywhere to continue to experience the many benefits of using a weighted blanket, without being forced to sleep uncomfortably hot.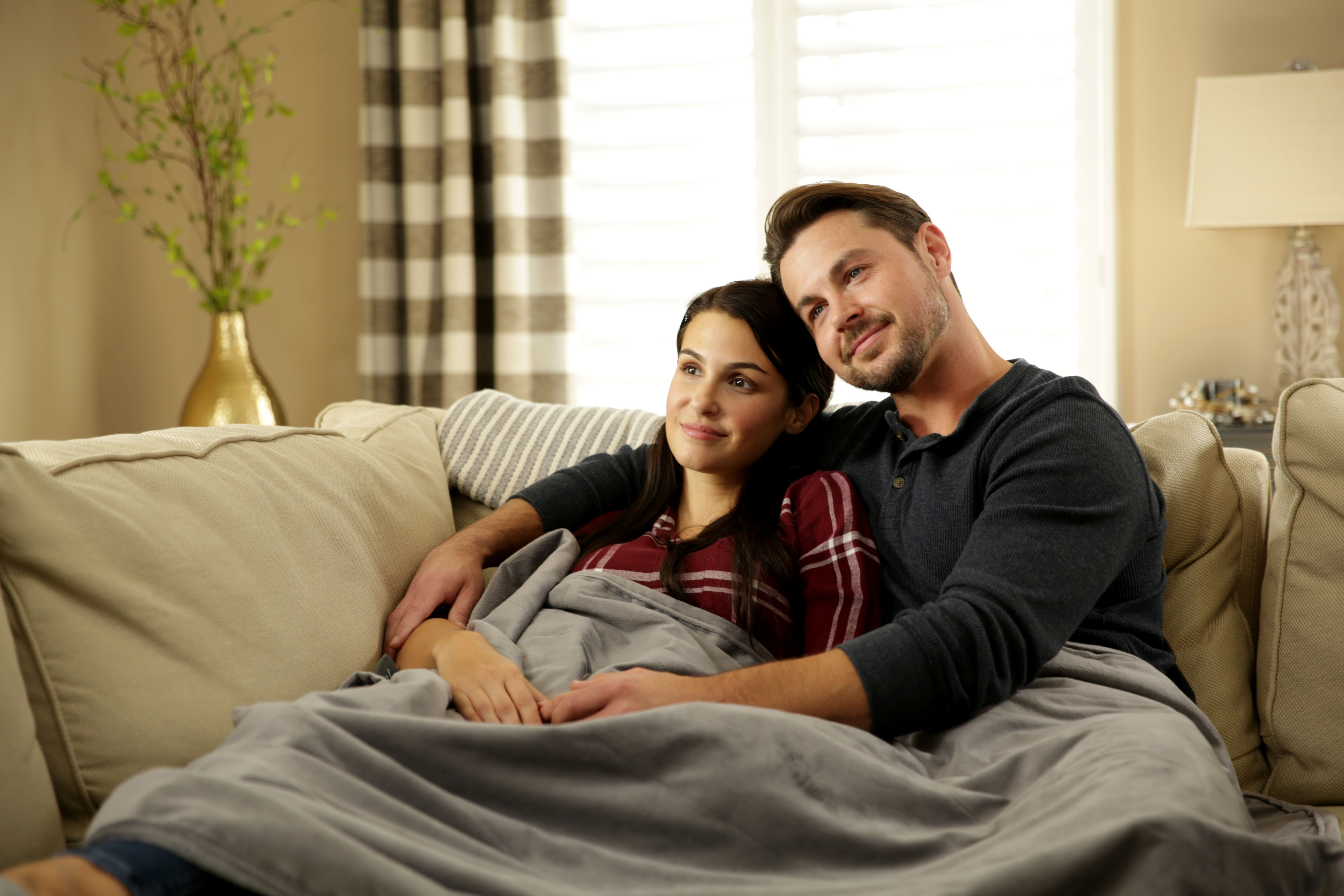 Enjoy your Tuc Cool in bed, on the couch, or in your favorite chair.
Tuc's unique patented cooling inner core, combined with cooling outer fabrics will keep you icy and chill for a uniquely refreshing sleeping experience. Some users have even described our Tuc Cool as too cold to sleep with. So, enjoy the benefits of a weighted blanket with the revolutionary new Tuc Cool. A weighted blanket thoughtfully designed with your cooling comfort in mind. It is the most relaxing, cool, and satisfying weighted blanket experience, perfect for Summer.
Recent Posts
We enjoy the holidays in all their hectic glory, and find peace, love, and magic in sharing time a

When you live in a studio or loft apartment, your space becomes an all-in-one area including the ki

Winter is here for the next few months, along with snow, ice, and a penetrating cold that makes you